CSO Volunteer of the Year
The Columbus Soccer Organization is honored to have so many amazing volunteers each and every year that aid in making our programs a great success for players and families alike. Each season at CSO the board recognizes one or more of these individuals who go above and beyond on and off the pitch. Select this article to view past and present recipients.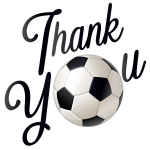 Columbus Soccer Organization (CSO) is pleased to announce its Volunteer of the Year, Todd Fishel United Coach of the Year, Todd Waldrop Adult Player of the Year, as well as awardees of the CSO Collegiate Scholarship. All awards are based upon nominations from the CSO...
So many incredible things are happening with CSO and the local soccer community! Here is yet another--huge news! CSO It will begin accepting applications for the new "CSO Collegiate Scholarship" March 1st and the application deadline is May 1st, 2020. Any individual...
Want to Become A Sponsor?
There are many opportunities to become a part of the Columbus Soccer Organization family. We are always looking to establish partnerships with local organizations that would benefit both our members and local groups. If you would like to become a sponsor or request more information please contact us. Don't forget that your sponsorship contribution is also tax deductible.